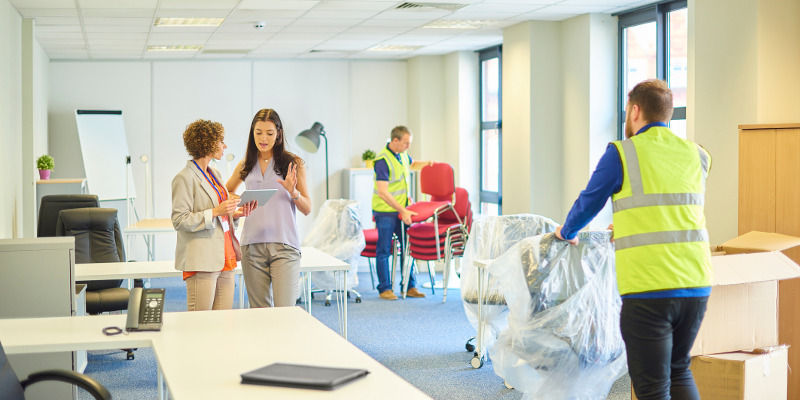 Just like moving from residence to residence, there are times when you as a business owner will find that you have outgrown your office space. Whether you need more space, a better location, or a building that works more efficiently for your clients, moving your office can create a great change for your business. However, when it comes to the task of moving, you might feel more overwhelmed than excited. Here at Port City Movers, we want to help you only feel the joy rather than the dread of moving, thanks to our professional office movers.
With the help of our professional office movers in Davidson, North Carolina, you'll have the experience of over 40 years of moving experience at your service. We can help ensure that your office equipment is packed in a logical manner. Additionally, you can feel confident that your furniture as well as your files will be safely and securely moved to your new location. Need help once you're there? We offer unloading and unpacking services as well! Our office movers will leave you feeling excited and relieved for your new venture rather than frustrated and exhausted with the moving process.
If you would like to know more about office movers or other moving services that we offer here at Port City Movers, don't hesitate to give us a call today! We would love to discuss your moving options with you.