Moving can be a huge undertaking and like any big challenge, it can and should be broken down into more manageable pieces if you want to maintain any semblance of sanity. Your move was likely precipitated by an exciting event – marriage, new job, first time owning a home, or retiring, for example. You don't want to detract from that by getting flustered by the process.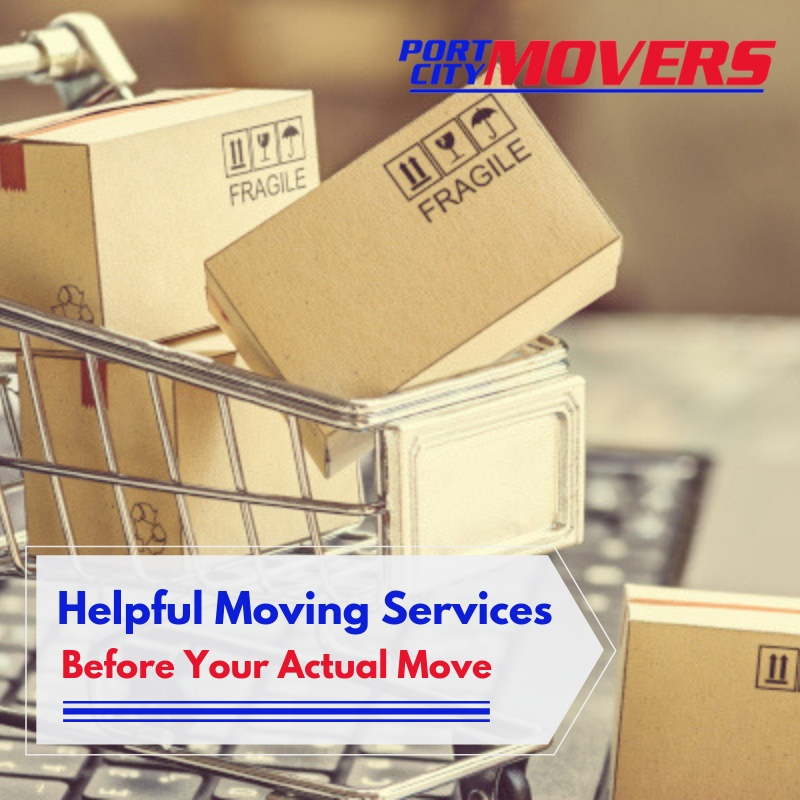 Here are some helpful moving services you should consider before your actual move that can help keep you on track and have a pleasant move:
Packing Materials – While it is certainly cost-effective to go around to local businesses on a scavenger hunt for cardboard boxes, it isn't an effective use of your time. The boxes you find may not be the right sizes or quality you need for a successful move. The better option is to contact a moving services company to obtain quality packing materials.
Storage Services – Many moving services providers offer interim storage services. This can help you get your home in the best condition for showing to potential buyers and also give you a place to take boxes as you pack them, so you aren't living in a cardboard jungle that can stress you out and interfere with daily activities.
Downsizing – If you have large pieces of furniture you don't plan to move, you may want to give some to friends and family. A moving company can help by transporting them to their new home for you. You can also use their services if you are donating to a charity that doesn't have the ability to pick up the items or you've sold an item to someone who needs it delivered.
Here at Port City Movers, our moving services are designed to make your move in the North Carolina area and surrounding states easier and less stressful. Our goal is to make it a pleasant experience for you as we have done for our customers dating back to 1970. Call today to learn more.