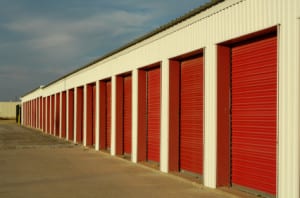 Choosing storage services should be a decision you have researched out and put a lot of thought into. While choosing the cheapest or closest place to store your stuff is tempting, there are other factors you may want to consider before you sign on the dotted line. Here are some ideas for questions you might want to ask:
Q. How accessible are your storage units?
*Consider what is important to you as far as accessibility goes. Do you need a place that allows 24-hour accessibility or are you ok with specific weekday and weekend hours?
Q. Can you tell me about the security your storage services offer?
*Consider what makes you feel most comfortable and what you think you can live without in security. Do you want an around-the-clock security guard, a security gate, self-locking units, security cameras, or concealing walls so people can't peek in and see your stuff?
Q. Are there any measures to prepare against extreme weather?
*You may not live somewhere extreme weather conditions are a concern, but if you do, make sure you are comfortable with the measure the storage service takes protect your stuff from extreme heat, cold, flood, and fires.
Q. Can I come by to see the facility in person?
*If anything stands out to you in either a good or bad way when you're visiting the storage facility, don't be afraid to ask more questions.
Before you sign a contract for storage services, make sure that all your questions have been answered.
For more information about our storage services in the Lake Norman area of North Carolina, contact Port City Movers today!  Customer satisfaction is very important to us, so we will care for your items like no one else in the business.