Moving your commercial space can be a more complicated feat than other types of moves, with lots of things to consider. Our commercial movers are available to help keep your move on track to reduce interruptions due to your move.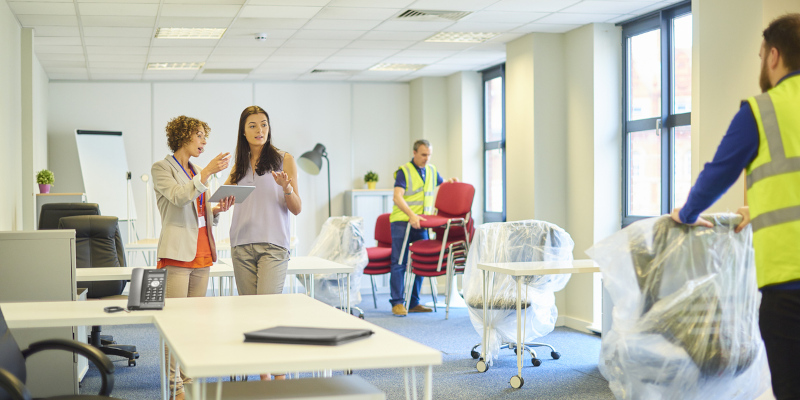 Our commercial movers understand that things need to happen efficiently, so you can get set up in your new space as quickly and seamlessly as possible. While it is an option to have your employees assist with the move, our professional commercial movers will take the stress off of your employees. We are experienced and able to move large furniture and equipment, which can be difficult and beyond the scope of your employees' roles. We will move all of your items safely, and choosing fully licensed and insured movers will ensure that you are covered if any items are damaged in transit.
Hiring movers for your commercial move will also reduce the headache and hassle of trying to coordinate the move yourself. There are enough considerations that need to be made to have a successful move without trying to manage all of the logistics of the physical move as well.
At Port City Movers, we offer commercial moving services for businesses in the Mooresville, North Carolina area. We know the importance of an easy, seamless, and efficient move to reduce interruptions to your business. We have been in business since 1971 and are fully licensed and insured, so you can be assured that you are protected during the process. We can even help with your packing process to make your move even more efficient. Give us a call to inquire about how our commercial movers can assist with your commercial move today!