Moving your entire office to a new location can be a daunting and difficult task. So many things need to be planned out and coordinated. It can be downright stressful if you are coordinating an office move. You can't do everything by yourself so you will need to assign tasks to people and rely on them to get them done. Packing can be a nightmare and take so much time. Since the office is mostly a shared space it can be difficult to determine who is in charge of packing what and making sure that everything is transported safely. A great option that can eliminate a lot of stress and make everything go smoothly is to hire office movers to handle your move.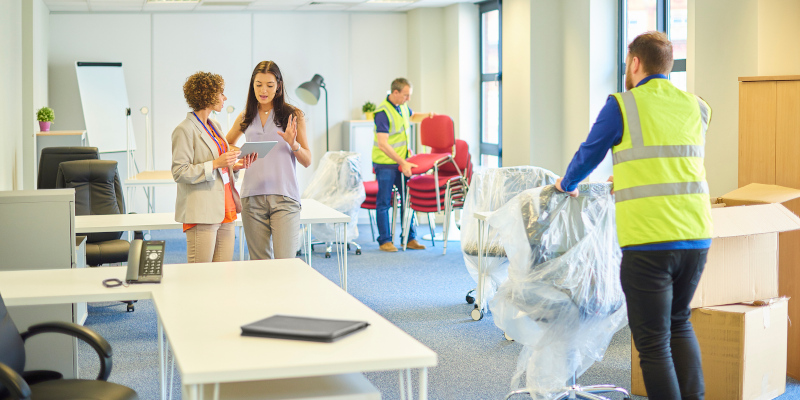 Office movers have moving an office down to an art. They do this every day, so they are quick and very efficient. They can pack up your entire office and safely transport everything to your new office, and even have it unloaded, in a fraction of the time it would have taken you and your employees to move everything yourselves. This will save you so much time and a lot of headache. Office movers will often work after office hours or on weekends, so you do not lose valuable work time. If you are not working you could be losing money, so office movers can help you move quickly and not lose time in the office.
Call us today at Port City Movers if you are interested in office movers to help with your move. We can answer any questions you might have and work out a moving plan that is right for you.