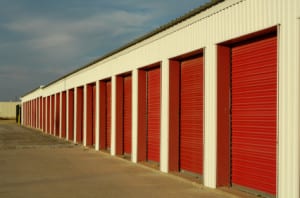 Your possessions often have far more value to you and your family than their mere retail value. Here are some things to consider when deciding whether you should invest in secure storage for your goods:
Your home or apartment – if you're renting, storing your most prized possessions may not always be feasible.
Your lifestyle – if your work or your life often take you away from your home for lengthy periods of time, secure storage may be the best option for important documents or other items that may not need to be in your home full-time.
Seasonal use – are there things like surfboards or skis that only see seasonal use? Would these be better in storage, rather than cluttering up what storage space you might have at your home?
Security – a secure storage unit is often among many others, and all are covered by video feeds and monitored by security personnel. Unless you happen to live in a gated community with such amenities, keeping private security looking after your prized possessions can be extremely cost-prohibitive.
If you are closing on one house but are unable to move into your new home immediately, we offer Storage in Transit, or SIT. Unlike self-storage, with the SIT program, we take responsibility for your items while they are being held, ensuring that they will not be damaged or lost. The cost for SIT is half that of self storage, as well, because we consider it part of a move. We can offer SIT for up to 180 days, and in some cases, as long as 9 months.
At Port City Movers, we're here to help you with all your moving and storage needs. We've been moving North Carolina since 1970. We serve primarily Charlotte, Mooresville, Lake Norman, Cornelius, and Huntersville, but are more than willing and able to assist in your move anywhere in North Carolina or any of the surrounding states. We can provide boxes, trucks, and movers to assist you. No matter what your particular needs might be, we're always "A Good Move."