With our residential moving services, you don't have to worry about whether your stuff is protected.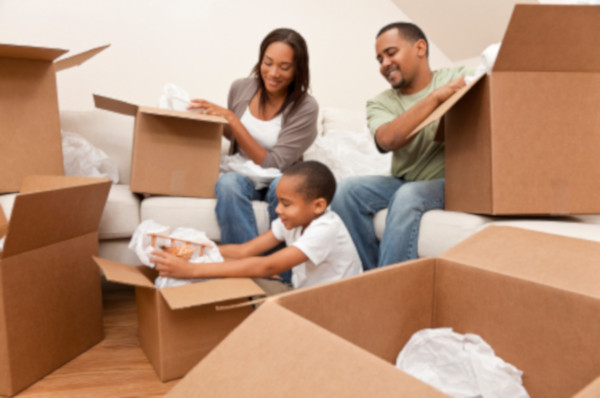 Moving to a new place is often an exciting time in your life, but the actual process of getting from here to there isn't quite as thrilling for most people. Packing your items and moving them from one place to another can take a lot of time and add more stress to your already busy life. If you're trying to handle the move on your own, you'll also have to find friends and family members who are willing and able to help you transport your possessions. Although it might seem a DIY move is a cost-effective option, the costs associated with the process can really add up. The total cost of packing materials, boxes, renting a moving truck, and repaying your loved ones for their help may come as an unpleasant surprise.
Not only do you have the actual costs, but you could end up with more costs after you move to the new place if some of your items don't make it there in one piece. Those you've recruited to help you move may not have the expertise needed to lift and pack valuable items, causing them to break on the way. Instead of taking the risk and potentially spending more than you expected, you can trust our team of moving experts at Port City Movers. We offer residential moving services that are stress-free and straightforward.
With our residential moving services, you don't have to worry about whether your stuff is protected. We have more than 40 years of experience and can make sure every item you own is properly packed, protected, and transported safely. Our team members provide residential moving services to clients moving into and out of the Concord, North Carolina area, so contact us today for a quote.
---
At Port City Movers, we offer residential moving services in Mooresville, Davidson, Cornelius, Huntersville, Concord, Troutman, Statesville, Harmony, Charlotte, Indian Trail, Pineville, Belmont, Gastonia, Matthews, Mint Hill, Monroe, Harrisburg, China Grove, Salisbury, Cleveland, Denver, Maiden, Lincolnton, Stanley, Hickory, Newton, Conover, New London, Albemarle, Highland Creek, Pine Creek, Skybrook, Mountain Island, Lake Wylie, Lake Hickory, Lake Norman, Iredell County, Mecklenburg County, Cabarrus County, Catawba County, Union County, Rowan County, Lincoln County, Gaston County, and the rest of North Carolina. We also handle long-distance moves to South Carolina, Virginia, Tennessee, Georgia, & Florida.