Let us help you with your next move.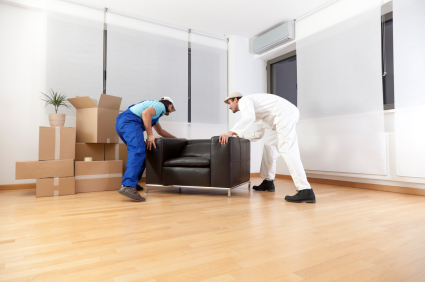 Whether you're moving across the state, the next town over, or your business is moving, it can be an exciting but stressful time. As you watch your to-do list grow, calling a professional moving services team to help might be a good idea. In the Denver, North Carolina area, our team at Port City Movers can help reduce your stress levels when you need to move.
Our commercial moving services cater to businesses needing to relocate offices, stores, or other business-related spaces. These services are designed to minimize downtime and disruptions to business operations during relocation. We offer customizable solutions to suit different businesses' specific needs and requirements.
Packing services are designed to help individuals and businesses efficiently pack their belongings for a move. Our team has the experience and knowledge to handle items of varying sizes, fragility, and complexity. We use appropriate packing materials and techniques to ensure that items are well-protected during transit. Our moving services team can save you significant time and effort so you can focus on other tasks.
Long-distance moves require careful planning and coordination to ensure that belongings are safely transported. Our long-distance movers have specialized expertise in handling these types of moves, giving you peace of mind.
Our local moving services team caters to relocations within a relatively close geographic area, often within the same city or town. These moves are generally shorter in distance compared to long-distance moves, but they still require proper planning and execution. Our team can assist with packing, loading, unloading, and more to ensure the job is done correctly.
Whether it's a commercial or local move, our moving services team can handle the logistics, reduce stress, and ensure your belongings reach their destination safely and efficiently. Contact our team today to get help with your next move in the Denver area.
---
At Port City Movers, we offer moving services in Mooresville, Davidson, Cornelius, Huntersville, Concord, Troutman, Statesville, Harmony, Charlotte, Indian Trail, Pineville, Belmont, Gastonia, Matthews, Mint Hill, Monroe, Harrisburg, China Grove, Salisbury, Cleveland, Denver, Maiden, Lincolnton, Stanley, Hickory, Newton, Conover, New London, Albemarle, Highland Creek, Pine Creek, Skybrook, Mountain Island, Lake Wylie, Lake Hickory, Lake Norman, Iredell County, Mecklenburg County, Cabarrus County, Catawba County, Union County, Rowan County, Lincoln County, Gaston County, and the rest of North Carolina. We also handle long-distance moves to South Carolina, Virginia, Tennessee, Georgia, and Florida.