Our moving & storage services can be helpful in several ways.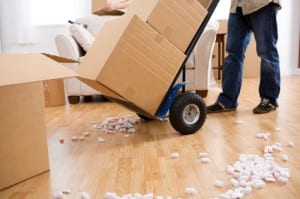 Moving is an exciting adventure, but it can also be stressful and frustrating. This is especially true if you need to move before your belongings arrive, requiring not just moving, but moving & storage services. Fortunately, our team at Port City Movers can handle both tasks with professionalism and care, leaving you to sort out all the other things on your to-do list.
Wondering why you might need moving & storage services in the Denver, North Carolina area? Consider the following, and then call our team if you need assistance:
Downsizing. If you or a loved one are moving to a smaller home, our moving & storage services can give you a safe place to keep things you might not have room for right now. This allows you to move the things you need right away while storing the rest.
Temporary Housing. If you are waiting for your new home to be ready or must move for work, you can use moving & storage services to keep your things safe until you are prepared to move into your new home.
Long-Term Travel. If you're going on a long trip or temporarily moving abroad, moving & storage services provide a safe place to keep your things while you're gone. Plus, they use professional packing skills to protect your items while in storage.
Renovations. It's often easier to move furniture and other things out of the way when doing renovations or home improvements. With our moving & storage services, you can keep your items safe from damage during the renovation.
Seasonal Storage. If you have holiday decorations, sports equipment, or equipment you only use at certain times of the year, moving & storage services can help you keep these items protected and easily accessible when needed.
Business Relocation. Moving & storage services can help companies that are growing, shrinking, or moving to a new location move their office equipment, furniture, and files quickly and easily. They can also help when you need more room for inventory and extra stock.
Moving & storage services in the Denver area are a flexible and easy way to handle a variety of situations. Contact our team today to see how our services can help you.
---
At Port City Movers, we offer moving & storage services in Mooresville, Davidson, Cornelius, Huntersville, Concord, Troutman, Statesville, Harmony, Charlotte, Indian Trail, Pineville, Belmont, Gastonia, Matthews, Mint Hill, Monroe, Harrisburg, China Grove, Salisbury, Cleveland, Denver, Maiden, Lincolnton, Stanley, Hickory, Newton, Conover, New London, Albemarle, Highland Creek, Pine Creek, Skybrook, Mountain Island, Lake Wylie, Lake Hickory, Lake Norman, Iredell County, Mecklenburg County, Cabarrus County, Catawba County, Union County, Rowan County, Lincoln County, Gaston County, and the rest of North Carolina. We also handle long-distance moves to South Carolina, Virginia, Tennessee, Georgia, & Florida.
Similar Services We Offer: