Let us do the packing for you.
One of the worst parts of moving might be the process of packing. The good news is that our team at Port City Movers can eliminate this frustration by offering professional packing services using the latest supplies and techniques in the industry. This means you can focus on other things while knowing that your items will be packed safely and securely. Call our team today if you need packing help in the Denver, North Carolina area.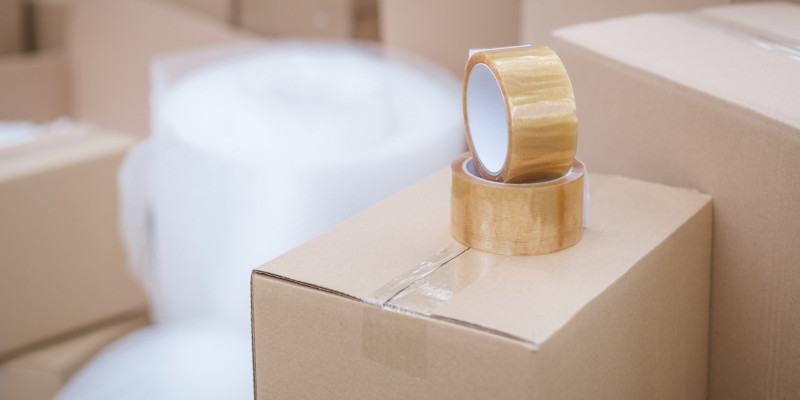 Why might you need packing services? Keep reading to find out all the benefits we can offer you!
Saving Time. Packing is more than just putting things in boxes. It also includes organizing, wrapping, and labeling. Our packing services team has the skills and knowledge to pack your items quickly and effectively, saving you time and letting you focus on other important parts of your move.
Expertise and Experience. Our packing services team is skilled in the best ways to pack things. We care for your fragile and expensive items to ensure they are packed safely. We also pay attention to the weight of boxes for easy moving. We also use high-quality packing materials that keep your things safe in transit. This includes strong boxes, bubble wrap, packing paper, and other items.
Damage Prevention. When you hire our packing services team, you make it less likely that your things will get broken or damaged, as we use methods to keep things from moving around and shifting during the move.
Organization. We mark and organize boxes to make it easier for you to unpack and get settled in your new space. This saves you time and reduces your frustration since you won't have to search through a pile of boxes with no labels.
Moving is challenging. By hiring our team to do the packing in the Denver area, you can relieve a lot of this worry and make the whole moving process much easier and more enjoyable. Contact our team today to see if our packing services suit your needs.
---
At Port City Movers, we offer packing services in Mooresville, Davidson, Cornelius, Huntersville, Concord, Troutman, Statesville, Harmony, Charlotte, Indian Trail, Pineville, Belmont, Gastonia, Matthews, Mint Hill, Monroe, Harrisburg, China Grove, Salisbury, Cleveland, Denver, Maiden, Lincolnton, Stanley, Hickory, Newton, Conover, New London, Albemarle, Highland Creek, Pine Creek, Skybrook, Mountain Island, Lake Wylie, Lake Hickory, Lake Norman, Iredell County, Mecklenburg County, Cabarrus County, Catawba County, Union County, Rowan County, Lincoln County, Gaston County, and the rest of North Carolina. We also handle long-distance moves to South Carolina, Virginia, Tennessee, Georgia, and Florida.