Hiring commercial movers can take the stress of moving off you and your team.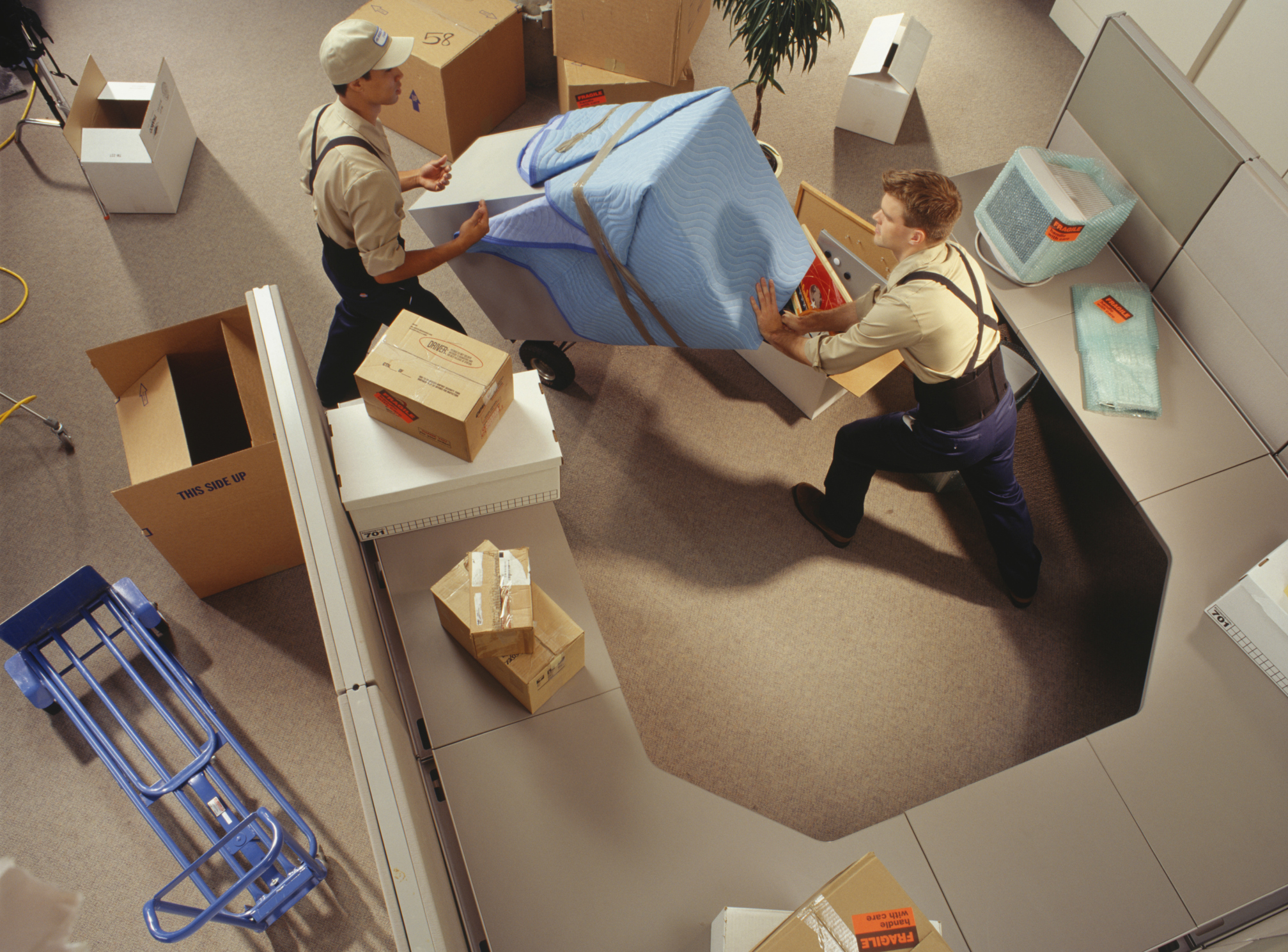 As a commercial business owner or manager, one of the best investments you can make is an investment into commercial movers for your upcoming relocation. Moving from one office, warehouse, or other facility to another is a complex process that takes a lot of time and coordinated effort. When you're also trying to manage the tasks associated with your business, you may find that you simply don't have the time to worry about moving. That's where we come in at Port City Movers. We have a team of experienced and professional commercial movers who can handle every step in the process.
Over our four decades in business, we have worked closely with many commercial clients to provide them with the services needed to relocate from one business facility to another. Some of the things that set us apart from other commercial moving companies in the Lake Norman, North Carolina area include our commitment to reasonable and transparent pricing, the fact that we use new packing materials for every client, and our ability to move oversized or particularly valuable items. Our commercial movers have the equipment and expertise needed to handle just about anything you need for your next move.
Hiring commercial movers can take the stress of moving off you and your team. Allow us to take care of this complex task for you so you can focus on other aspects of managing your employees and your thriving business. We look forward to working with you as you plan to relocate to an office or facility that better serves your needs.
---
At Port City Movers, our commercial movers serve Mooresville, Davidson, Cornelius, Huntersville, Concord, Troutman, Statesville, Harmony, Charlotte, Indian Trail, Pineville, Belmont, Gastonia, Matthews, Mint Hill, Monroe, Harrisburg, China Grove, Salisbury, Cleveland, Denver, Maiden, Lincolnton, Stanley, Hickory, Newton, Conover, New London, Albemarle, Highland Creek, Pine Creek, Skybrook, Mountain Island, Lake Wylie, Lake Hickory, Lake Norman, Iredell County, Mecklenburg County, Cabarrus County, Catawba County, Union County, Rowan County, Lincoln County, Gaston County, and the rest of North Carolina. We also handle long-distance moves to South Carolina, Virginia, Tennessee, Georgia, & Florida.