When you work with our movers, you can trust that we'll show up on time and ready to get to work.
Are you preparing to relocate from one home to another? If so, you probably have an ever-growing to-do list. Between finding a new place to call home, packing up all your stuff, and figuring out how to get it to the new spot, you may be feeling overwhelmed. After all, moving is one of the most stressful life events people can experience, even when doing so will result in a better overall quality of life. But at Port City Movers, we can help with the process and minimize the stress.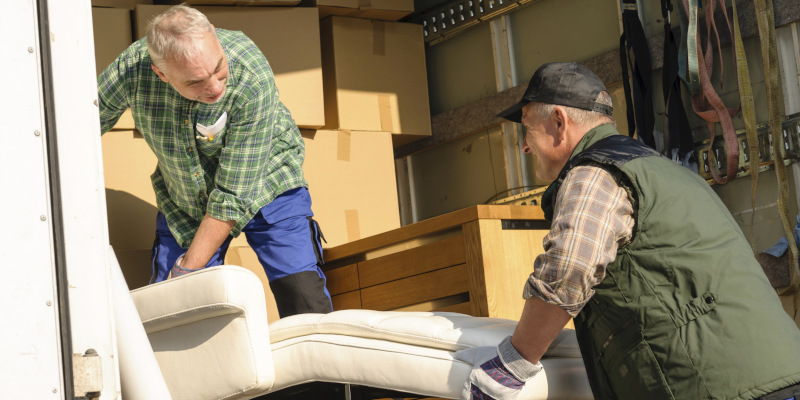 Since our company was established more than five decades ago, we have built a team of experienced and friendly movers. We work with residential and commercial clients located throughout the Mooresville, North Carolina area. You can count on us to help with moving into, within, or out of the community, as we have the equipment needed to handle moves of all sizes and scopes. Plus, we can assist with any storage needs that may arise during the process. If you don't have the space to keep your items for a short period of time, talk to us about renting a self-service storage unit or onsite mobile storage unit.
When you work with our movers, you can trust that we'll show up on time and ready to get to work.  We will bring what we need to transport your possessions safely, including a properly sized truck and materials to cushion your belongings to prevent damage. You're welcome to contact us if you'd like to learn more about our services or request a quote.
---
At Port City Movers, our movers serve Mooresville, Davidson, Cornelius, Huntersville, Concord, Troutman, Statesville, Harmony, Charlotte, Indian Trail, Pineville, Belmont, Gastonia, Matthews, Mint Hill, Monroe, Harrisburg, China Grove, Salisbury, Cleveland, Denver, Maiden, Lincolnton, Stanley, Hickory, Newton, Conover, New London, Albemarle, Highland Creek, Pine Creek, Skybrook, Mountain Island, Lake Wylie, Lake Hickory, Lake Norman, Iredell County, Mecklenburg County, Cabarrus County, Catawba County, Union County, Rowan County, Lincoln County, Gaston County, and the rest of North Carolina. We also handle long-distance moves to South Carolina, Virginia, Tennessee, Georgia, & Florida.