Our moving & storage services can make any move in North Carolina a good move!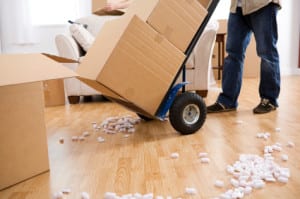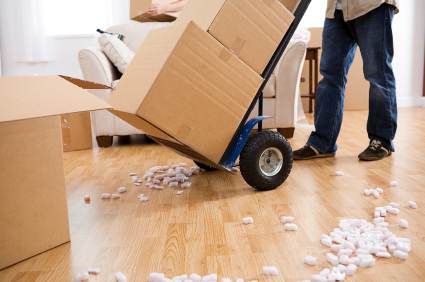 Sometimes when you are moving to a new home, things are timed perfectly and you can move into your new home the same day as moving out of your old one. Other times, that doesn't quite work out, and there is a gap. However, this doesn't have to be a stressful predicament when you hire us at Port City Movers to handle your North Carolina move. We are equipped to handle both moving & storage, so we can safeguard your belongings for whatever time gap is involved.
One of the things that our moving & storage services can facilitate is making improvements to your new home before your belongings are there, getting in the way. This is the perfect time to paint the interior, put down new flooring or add other finishing touches to make your new home truly your own. It also give you time to plan the placement of your furniture. If you take measurements of your belongings before they are packed, you can plan out your new placement using graph paper or some other means and thus streamline the moving-in process.
Our moving & storage services can also help you when the closing on your old home gets bumped up. If your buyer has asked for this, you can negotiate a fee that will cover your expenses, including the storage fee and hotel. If you have family you can stay with, you can actually make some money on the deal.
Whether you need just a few days or need to take advantage of a self-storage unit for a longer period of time, give us a call at Port City Movers. We will help you make a good move regardless of the hiccups in the road.
[summary-child-pages]
---
At Port City Movers, we offer moving & storage services in Mooresville, Davidson, Cornelius, Huntersville, Concord, Troutman, Statesville, Harmony, Charlotte, Indian Trail, Pineville, Belmont, Gastonia, Matthews, Mint Hill, Monroe, Harrisburg, China Grove, Salisbury, Cleveland, Denver, Maiden, Lincolnton, Stanley, Hickory, Newton, Conover, New London, Albemarle, Highland Creek, Pine Creek, Skybrook, Mountain Island, Lake Wylie, Lake Hickory, Lake Norman, Iredell County, Mecklenburg County, Cabarrus County, Catawba County, Union County, Rowan County, Lincoln County, Gaston County, and the rest of North Carolina. We also handle long-distance moves to South Carolina, Virginia, Tennessee, Georgia, & Florida.