Looking for moving companies in North Carolina? A good move starts with Port City Movers!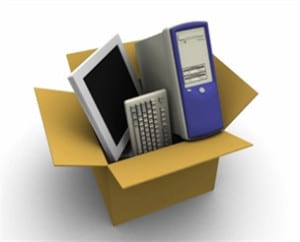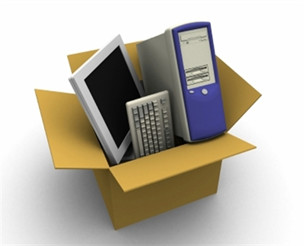 When you are deciding which of the available moving companies to use, what criteria do you use? Price? Reliability? Reputation? Best advertisements? How long they've been around? Ideally, you choose from moving companies that have been around for quite a while, are respected in the community, and have affordable pricing.
If this sounds like a plan to you, a good move starts with Port City Movers. We have been helping people just like you in North Carolina have the best move possible for over 40 years. We haven't had a successful business for that many years by cutting corners.
Other moving companies reuse their packing materials until they are no longer useable. We think your belongings deserve better than that, so we use fresh, brand-new packing materials for each and every move. This is safer and gives you peace of mind, which in our book, is more important than anything.
We believe it is about more than moving your belongings from point A to point B. You are starting a new life in a new place, and that is stressful enough on its own without having to be stressed over how your belongings will look when they reach your new home. We know there are lots of other moving companies North Carolina, and if we're going to be your first choice, we have to always be the best choice. We focus on the little things and the big things, so you don't have to. This allows you to concentrate on the fun things instead. Imagine spending time enjoying the sights near your new home instead of trying to glue that broken vase back together or going to the chiropractor because you wrecked your back!
Give us a call today, and we'll be glad to prepare a quote with all your options. We can help a little or do it all. A good move is just a phone call away!
---
At Port City Movers, we are proud to be one of the moving companies serving Mooresville, Davidson, Cornelius, Huntersville, Concord, Troutman, Statesville, Harmony, Charlotte, Indian Trail, Pineville, Belmont, Gastonia, Matthews, Mint Hill, Monroe, Harrisburg, China Grove, Salisbury, Cleveland, Denver, Maiden, Lincolnton, Stanley, Hickory, Newton, Conover, New London, Albemarle, Highland Creek, Pine Creek, Skybrook, Mountain Island, Lake Wylie, Lake Hickory, Lake Norman, Iredell County, Mecklenburg County, Cabarrus County, Catawba County, Union County, Rowan County, Lincoln County, Gaston County, and the rest of North Carolina. We also handle long-distance moves to South Carolina, Virginia, Tennessee, Georgia, & Florida.