In addition to moving supplies, we have a team of experts who can take care of other aspects of your move.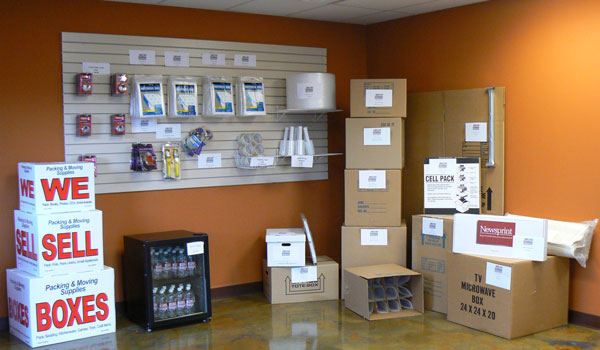 If you're looking for moving supplies, the best option is to pick up what you need at Port City Movers, where we have an extensive selection of options that will make it easy to pack up your belongings securely. Our company started in 1971 with a goal to provide a better moving experience for both residential and commercial clients in Concord, North Carolina and the nearby cities. Over the years, we have moved thousands of customers to new homes and commercial facilities, eliminating much of the stress that comes with the moving process. We provide customized services, which means you can pick and choose what you need and want.
If you want to handle more of the tasks on your own, stop by our location to pick up the moving supplies you need. We have packing materials, including boxes in all sizes and shapes, bubble wrap, packing tape, paper, and other necessary items. You can also pick up specialty boxes to move specific items, such as large-screen TVs or clothing on hangers. In addition to these items, we carry moving containers that are designed to accommodate items that simply won't fit in a box. You can grab a moving container to protect an antique, a piano, or any other item that might need special care.
In addition to moving supplies, we have a team of experts who can take care of other aspects of your move. We can send our experienced movers to your home or business to pack up your stuff or simply transport it from one place to the next. Contact us for a customized quote on the services you want for your next move.
---
At Port City Movers, we offer moving supplies to those in Mooresville, Davidson, Cornelius, Huntersville, Concord, Troutman, Statesville, Harmony, Charlotte, Indian Trail, Pineville, Belmont, Gastonia, Matthews, Mint Hill, Monroe, Harrisburg, China Grove, Salisbury, Cleveland, Denver, Maiden, Lincolnton, Stanley, Hickory, Newton, Conover, New London, Albemarle, Highland Creek, Pine Creek, Skybrook, Mountain Island, Lake Wylie, Lake Hickory, Lake Norman, Iredell County, Mecklenburg County, Cabarrus County, Catawba County, Union County, Rowan County, Lincoln County, Gaston County, and the rest of North Carolina. We also handle long-distance moves to South Carolina, Virginia, Tennessee, Georgia, & Florida.