For the best moving supplies, turn to us.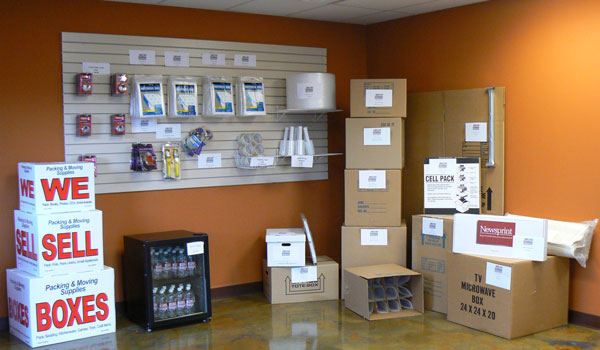 When the time comes to move to a new residence, you'll need the right supplies to handle the tasks associated with the moving process. Moving requires you to move everything you want to bring from your old house to your new house, which means you'll need enough containers to fit everything. Some people try to collect free boxes from anywhere they can find them in preparation for a move, but often end up with flimsy, worn-out, or strangely shaped options that simply don't protect or fit their items.
Instead of taking a risk when it comes to your stuff, contact us at Port City Movers. We carry a wide selection of moving supplies that can make the process easier.
Our selection of moving supplies includes packing materials and moving containers. When you're protecting your valuables, packing materials are vital to cushioning breakable items and ensuring that stuff doesn't end up damaged. You can shop for new packing materials in the sizes and styles that you need for your stuff, or you can rely on our team to bring the right materials when we pack your items and move them to your new home.
Additionally, you can find moving containers that will fit just about anything you own. If you have uniquely-shaped items that won't fit in boxes, talk to one of our team members about crates and other containers that can house larger, bulkier items. For the best moving supplies, visit us at Port City Movers. We offer moving services to customers in and around Cornelius, North Carolina.
---
At Port City Movers, we offer moving supplies to those in Mooresville, Davidson, Cornelius, Huntersville, Concord, Troutman, Statesville, Harmony, Charlotte, Indian Trail, Pineville, Belmont, Gastonia, Matthews, Mint Hill, Monroe, Harrisburg, China Grove, Salisbury, Cleveland, Denver, Maiden, Lincolnton, Stanley, Hickory, Newton, Conover, New London, Albemarle, Highland Creek, Pine Creek, Skybrook, Mountain Island, Lake Wylie, Lake Hickory, Lake Norman, Iredell County, Mecklenburg County, Cabarrus County, Catawba County, Union County, Rowan County, Lincoln County, Gaston County, and the rest of North Carolina. We also handle long-distance moves to South Carolina, Virginia, Tennessee, Georgia, & Florida.