Our moving containers are designed to accommodate larger items.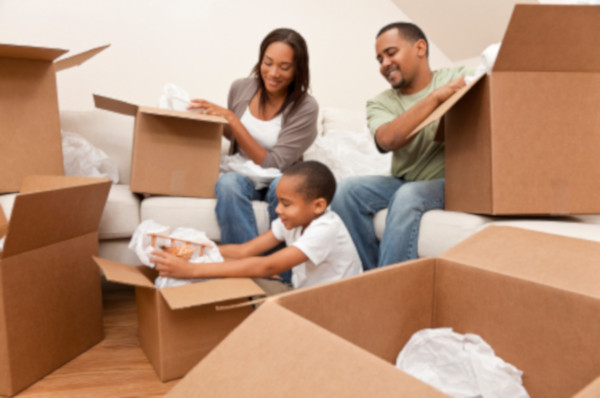 Moving is often a stressful process, especially when you have collected items over the years that are very meaningful to you. Figuring out how to safely move large furniture pieces or unique items can be a challenge, especially if you've had them in your home for years. At Port City Movers, we understand these unique needs of our customers, which is why we offer moving containers that are designed to accommodate these larger furniture pieces. Some of the items we commonly use our moving containers for include antique furniture, pianos, grandfather clocks, and other valuable furniture items. A moving blanket simply won't cut it when you're moving something so valuable.
Our team at Port City Movers specializes in moving unique items. We can pack up and protect just about anything in your home and move it to a new location. Our moving containers are designed to accommodate larger items. They're also sturdy enough to hold up under the weight of heavy pieces. When our team members bring in moving containers, you don't have to worry about packing up your belongings or worrying about whether they'll make it to your new home in one piece.
Along with moving containers, we offer a number of other moving services at Port City Movers. You can rent a moving truck from our location, which is conveniently accessible to residents in the Cornelius, North Carolina area, or you can pick up the moving supplies you need. We're here to help, so contact us today for a quote.
---
At Port City Movers, we offer moving containers to those in Mooresville, Davidson, Cornelius, Huntersville, Concord, Troutman, Statesville, Harmony, Charlotte, Indian Trail, Pineville, Belmont, Gastonia, Matthews, Mint Hill, Monroe, Harrisburg, China Grove, Salisbury, Cleveland, Denver, Maiden, Lincolnton, Stanley, Hickory, Newton, Conover, New London, Albemarle, Highland Creek, Pine Creek, Skybrook, Mountain Island, Lake Wylie, Lake Hickory, Lake Norman, Iredell County, Mecklenburg County, Cabarrus County, Catawba County, Union County, Rowan County, Lincoln County, Gaston County, and the rest of North Carolina. We also handle long-distance moves to South Carolina, Virginia, Tennessee, Georgia, & Florida.