Choose our high-quality moving supplies when you need to relocate.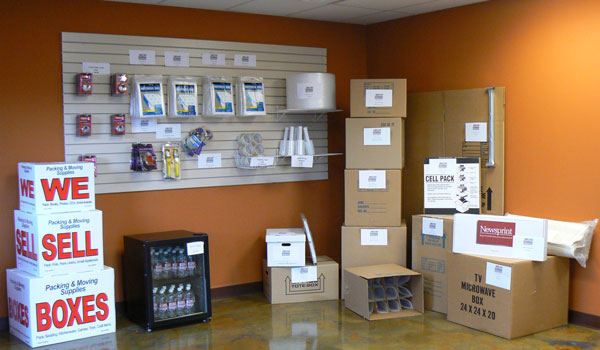 Whether you're moving to a new house in Denver, North Carolina, or moving your business to a new city, it can be a difficult task. Using professional moving supplies is one of the most critical parts of a good move, as these products are designed to make moving easier and more efficient. Talk with our team at Port City Movers about our moving supplies and learn our top tips for efficient moving.
Professional moving supplies, like strong boxes, bubble wrap, packing paper, and furniture pads, protect your things while they are in transit. Using the right packing materials can significantly reduce the chances that your things will get broken, scratched, or damaged in other ways during the moving process.
Professional moving supplies come in easy-to-carry and stack shapes, making loading and unloading easier. This also allows you to take full advantage of the vehicle you're using to move in since the boxes fit together better. Additionally, the smaller sizes are easier on your body when moving, reducing the risk of injury.
One of the best reasons to use our moving supplies is the chance to organize your items. Our moving boxes are easy to mark for better unpacking when you get to your new location. Being able to quickly find things makes unpacking less stressful and helps you get used to your new space quickly.
While moving can be stressful, there are ways to improve it, including using the right supplies. Contact our team today to see what moving supplies we offer in the Denver area or to inquire about our other moving services.
---
At Port City Movers, we offer moving supplies to those in Mooresville, Davidson, Cornelius, Huntersville, Concord, Troutman, Statesville, Harmony, Charlotte, Indian Trail, Pineville, Belmont, Gastonia, Matthews, Mint Hill, Monroe, Harrisburg, China Grove, Salisbury, Cleveland, Denver, Maiden, Lincolnton, Stanley, Hickory, Newton, Conover, New London, Albemarle, Highland Creek, Pine Creek, Skybrook, Mountain Island, Lake Wylie, Lake Hickory, Lake Norman, Iredell County, Mecklenburg County, Cabarrus County, Catawba County, Union County, Rowan County, Lincoln County, Gaston County, and the rest of North Carolina. We also handle long-distance moves to South Carolina, Virginia, Tennessee, Georgia, & Florida.