We have been providing packing materials and other moving services to the Mooresville, NC area for more than 40 years.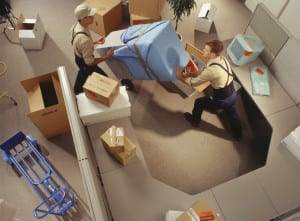 When you are preparing for a move, whether you are moving to a studio apartment or spacious family home, you will want to make sure that your possessions are protected from any damage. Even items that may not seem like they could break can become damaged during a move, since other things will be sitting on top of them and applying pressure. At Port City Movers, we offer a variety of packing materials that will keep your possessions safe during the move. We can assist in packing your items, as well, or you can use our packing materials to pack your own belongings.
At Port City Movers, we have been providing packing materials and other moving services for more than 40 years. Unlike other moving companies, which tend to reuse their materials, we provide brand new packing materials for each of our clients. Since boxes and other packing goods tend to break down after several uses, it is certainly worth the time and effort to bring new materials each time we provide moving services.
When we come to your Mooresville, North Carolina home to pack your items, we will take great care to make sure they are handled properly. Our team can move the boxes, or we offer truck rentals if you prefer to do the moving yourself. If you have any questions about the moving services we can provide for you, feel free to give us a call, and we will walk through the process, so you feel confident in our team.
---
At Port City Movers, we offer packing materials to those in Mooresville, Davidson, Cornelius, Huntersville, Concord, Troutman, Statesville, Harmony, Charlotte, Indian Trail, Pineville, Belmont, Gastonia, Matthews, Mint Hill, Monroe, Harrisburg, China Grove, Salisbury, Cleveland, Denver, Maiden, Lincolnton, Stanley, Hickory, Newton, Conover, New London, Albemarle, Highland Creek, Pine Creek, Skybrook, Mountain Island, Lake Wylie, Lake Hickory, Lake Norman, Iredell County, Mecklenburg County, Cabarrus County, Catawba County, Union County, Rowan County, Lincoln County, Gaston County, and the rest of North Carolina. We also handle long-distance moves to South Carolina, Virginia, Tennessee, Georgia, & Florida.