Let us help you gain more space.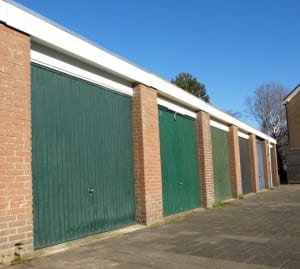 Storage services, such as the ones offered by our team at Port City Movers in the Denver, North Carolina area, offer useful and easy ways to meet different needs as people get busier and need more space for their belongings. Continue reading to learn some of the more common reasons that people ask for our help.
Over time, people tend to collect things, making their homes or businesses cluttered and unorganized. Using storage services lets them store things they don't need right away, helps them prepare for a move, or assists when downsizing. Additionally, our storage services can keep things safe and secure when there is a delay in accessing a new home.
You might be staying put, but still need extra space. Things like holiday decorations, winter sports gear, or summer camping gear can easily be stored to free up space in your home. Also, utilizing storage spaces during renovations can relieve stress, make it easier to protect valuable items, and keep the site more organized.
Storage services are also great when people are in temporary living situations, like students living abroad or working in different cities for short periods. Our services give them peace of mind knowing their things are secure and waiting for them to return.
Businesses may also need storage services to help with excess inventory, equipment, furniture, and more. Our team can come to your office and move the things for you and store them in our facility.
Storage services offer flexibility, ease, and peace of mind. If you're curious about how we can help you in the Denver area, give our team a call today.
---
At Port City Movers, we offer storage services to those in Mooresville, Davidson, Cornelius, Huntersville, Concord, Troutman, Statesville, Harmony, Charlotte, Indian Trail, Pineville, Belmont, Gastonia, Matthews, Mint Hill, Monroe, Harrisburg, China Grove, Salisbury, Cleveland, Denver, Maiden, Lincolnton, Stanley, Hickory, Newton, Conover, New London, Albemarle, Highland Creek, Pine Creek, Skybrook, Mountain Island, Lake Wylie, Lake Hickory, Lake Norman, Iredell County, Mecklenburg County, Cabarrus County, Catawba County, Union County, Rowan County, Lincoln County, Gaston County, and the rest of North Carolina. We also handle long-distance moves to South Carolina, Virginia, Tennessee, Georgia, & Florida.