Need help with moving storage in Mooresville? We can help!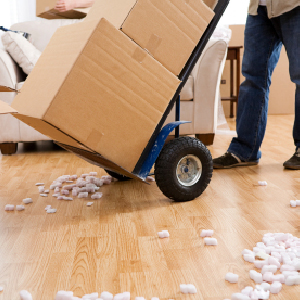 Here in the United States, our housing dynamic is not what it once was. While it used to be commonplace for people to stay in their careers and first homes for 30-plus years, nowadays, people change jobs, homes, roles, and family situations frequently. All these changes mean that more people move more often, and here at Port City Movers, we are here to help Mooresville, North Carolina residents make their moves as pleasant as possible with moving storage.
Moving storage is a great way to ensure that you are able to keep the things you'd like, but don't necessarily have the space for right now. For example, a common problem that people in Mooresville experience is when they sell their current home, but haven't closed on the home they are moving to. These weeks in limbo can be frustrating, but knowing that your belongings are safe and waiting for you in moving storage can be a relief. Moving storage works well for all kinds of temporary moving situations, like a young adult going to college or a family waiting for construction to finish on their new home.  Whatever your situation, our moving storage is a great way to keep your things safe until they can be unloaded in their new home.
If you need assistance loading and unloading your items into moving storage, our expert movers at Port City Movers can help you with that, too. We will watch over your items in moving storage as if they were our own. When you need moving storage assistance, we want to help. Contact our team today for more information about our moving storage options.
---
At Port City Movers, we offer moving storage services to those in Mooresville, Davidson, Cornelius, Huntersville, Concord, Troutman, Statesville, Harmony, Charlotte, Indian Trail, Pineville, Belmont, Gastonia, Matthews, Mint Hill, Monroe, Harrisburg, China Grove, Salisbury, Cleveland, Denver, Maiden, Lincolnton, Stanley, Hickory, Newton, Conover, New London, Albemarle, Highland Creek, Pine Creek, Skybrook, Mountain Island, Lake Wylie, Lake Hickory, Lake Norman, Iredell County, Mecklenburg County, Cabarrus County, Catawba County, Union County, Rowan County, Lincoln County, Gaston County, and the rest of North Carolina. We also handle long-distance moves to South Carolina, Virginia, Tennessee, Georgia, & Florida.