We offer various moving storage solutions in North Carolina.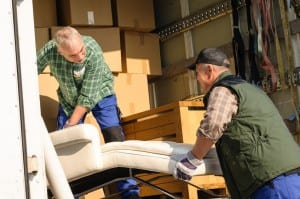 A growing trend in North Carolina and much of the world is getting by with a smaller residence or sharing one with others. This may be a temporary solution to a cash flow shortage, a way to support an aging parent, or a way to save to pay off those student loans. One problem that it often creates, however, is where to put all those extra belongings that you don't need right now, but will again when you get back on your own or get a larger residence. The solution is moving storage. At Port City Movers, we offer various moving storage solutions, so we are confident that we can help you.
If your need for moving storage is very short-term, such as a gap of time between leaving one place and moving into another, we can pack your belongings and store them until needed and then deliver and unpack for you. If your need is more long-term, we have self-storage units available in a variety of sizes. If this is the ideal plan for you, we can aid in getting your belongings there by either renting you a moving truck or coming to get your belongings and taking them to the unit for you.
We would be happy to sit down with you to discuss your options for moving storage. We think you will find this a better solution than selling your items at bottom dollar in a garage sale only to have to repurchase them in a few weeks or months at full price. We've been helping with moving storage solutions for over 40 years, so we think you'll agree that calling us is a good move!
---
At Port City Movers, we offer moving storage services to those in Mooresville, Davidson, Cornelius, Huntersville, Concord, Troutman, Statesville, Harmony, Charlotte, Indian Trail, Pineville, Belmont, Gastonia, Matthews, Mint Hill, Monroe, Harrisburg, China Grove, Salisbury, Cleveland, Denver, Maiden, Lincolnton, Stanley, Hickory, Newton, Conover, New London, Albemarle, Highland Creek, Pine Creek, Skybrook, Mountain Island, Lake Wylie, Lake Hickory, Lake Norman, Iredell County, Mecklenburg County, Cabarrus County, Catawba County, Union County, Rowan County, Lincoln County, Gaston County, and the rest of North Carolina. We also handle long-distance moves to South Carolina, Virginia, Tennessee, Georgia, & Florida.